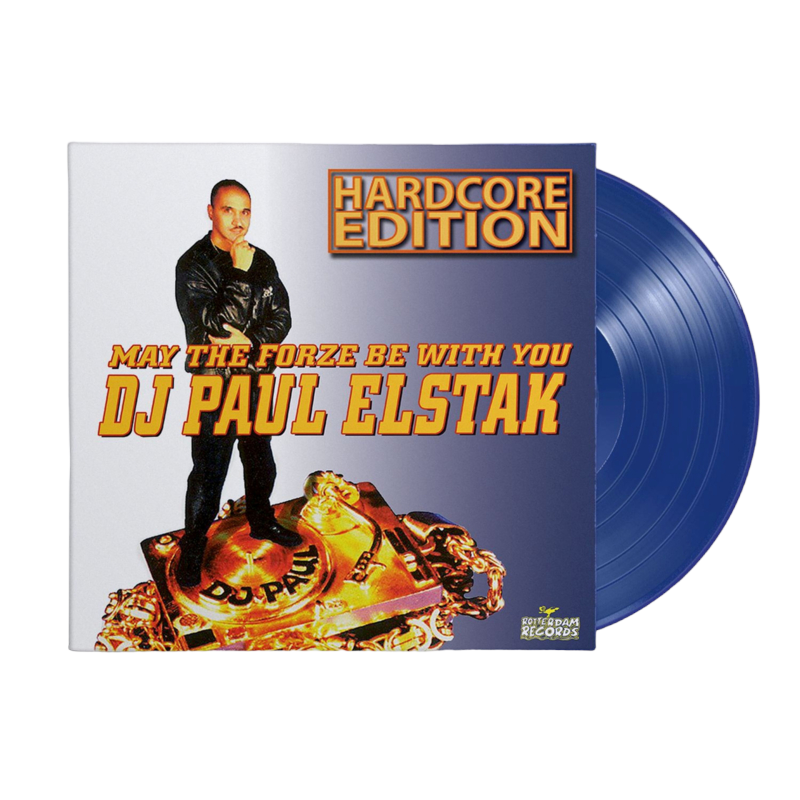 Vinyl Blue Paul Elstak - May The Forze Be With You - The Hardcore Edition
Sale price
$30.00
Regular price
Limited edition 12" vinyl album! Complete your collection with this 'Paul Elstak - May The Forze Be With You' limited 12" !
The color of the vinyl is blue.
Side A:
1. THE POWER OF THE DARK SIDE (GABBA MIX)
2. RAINBOW IN THE SKY (DJ PAUL'S FORZE MIX)
3. DIE LIKE A PIG (RAPE REMIX)
4. CODE RED
5. DO NOT GO IN THERE
6. BASS!
SIDE B
1. PAUL'S NIGHTMARE
2. PLAY MY GAME (HARDCORE REMIX)
3. BAD BOY (KICK THE REMIX)
4. LUV YOU MORE (DJ PAUL'S FORZE REMIX)
5. IAMABITCH
6. LIFE IS LIKE A DANCE (FORZE DJ TEAM MIX)
7. 4 STEPS IN HARDCORE (FEATURING MC IRVIN)